Axios LED Light Bar – Built by RED to match your requirements
AXIOS MODULAR LIGHTBARS – BUILT TO YOUR SPEC, AVAILABLE NEXT DAY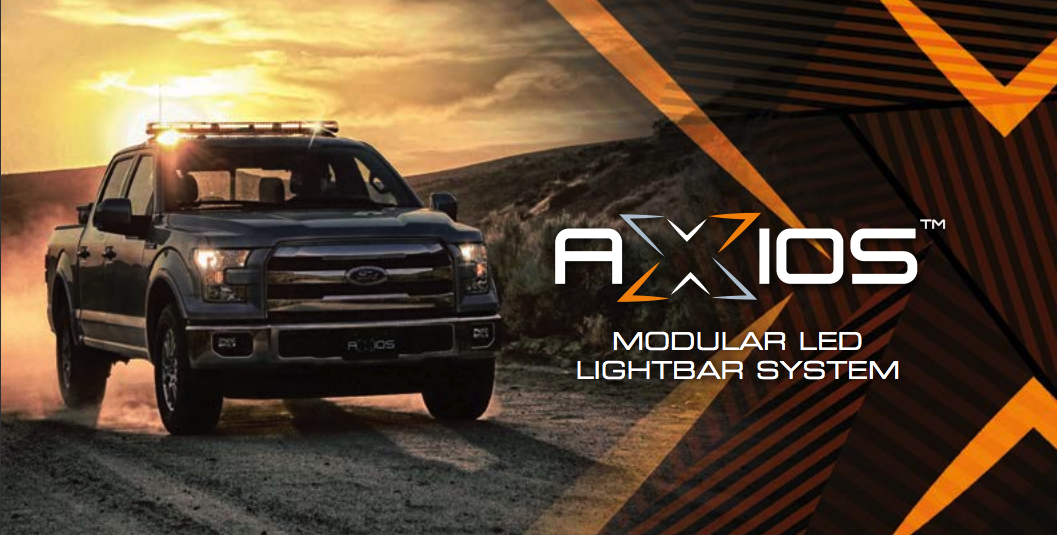 The Axios lightbar is a fresh new design in both shape and construction, from ECCO. The modular design enables fast assembly, usually same day reducing leadtime and vehicle downtime.
Designing the bar is simple:
Step 1: Choose the bar chassis size
Step 2: Choose the components to meet your specific requirements, and agree the layout within the chassis, ready for RED to build.
Each bar is given a serial number on build and has an external junction box, which in the event of theft of the bar, renders the bar non-functional. The unique serial number would however identify the bar as being stolen, should a replacement junction box be ordered for it.
The lightbars are 12-24v and have an aluminium chassis with three power rails that provide wireless power and control signals to the five plug-and-play DropLock™ LED modules available:
360º Beacon
Directional Head
Worklamp
Alley light
Stop-Tail-Indicator
Illuminated Centre
An externally mounted Safety Director™ can also be added
Once installed on the vehicle, replacing, reconfiguring and upgrading modules can be achieved easily without removing the light bar reducing the time the vehicle is off the road.
Every bar has a keypad controller included. Users can select from 29 flash patterns, and program three pre-sets. Other features include cruise mode (steady burn warning modules) and day/night mode (warning module dimming for dark conditions).
LEDs on the keypad provide immediate flash pattern feedback for a short period so operators know exactly what the light bar is doing at any time.
Axios is available in five lengths:
39"/ 1000mm
48" / 1200mm
54" / 1370mm
60" / 1500mm
72" / 1800mm