Pulsar Active Safety Harness
Active – not passive Safety Wear NEW from RED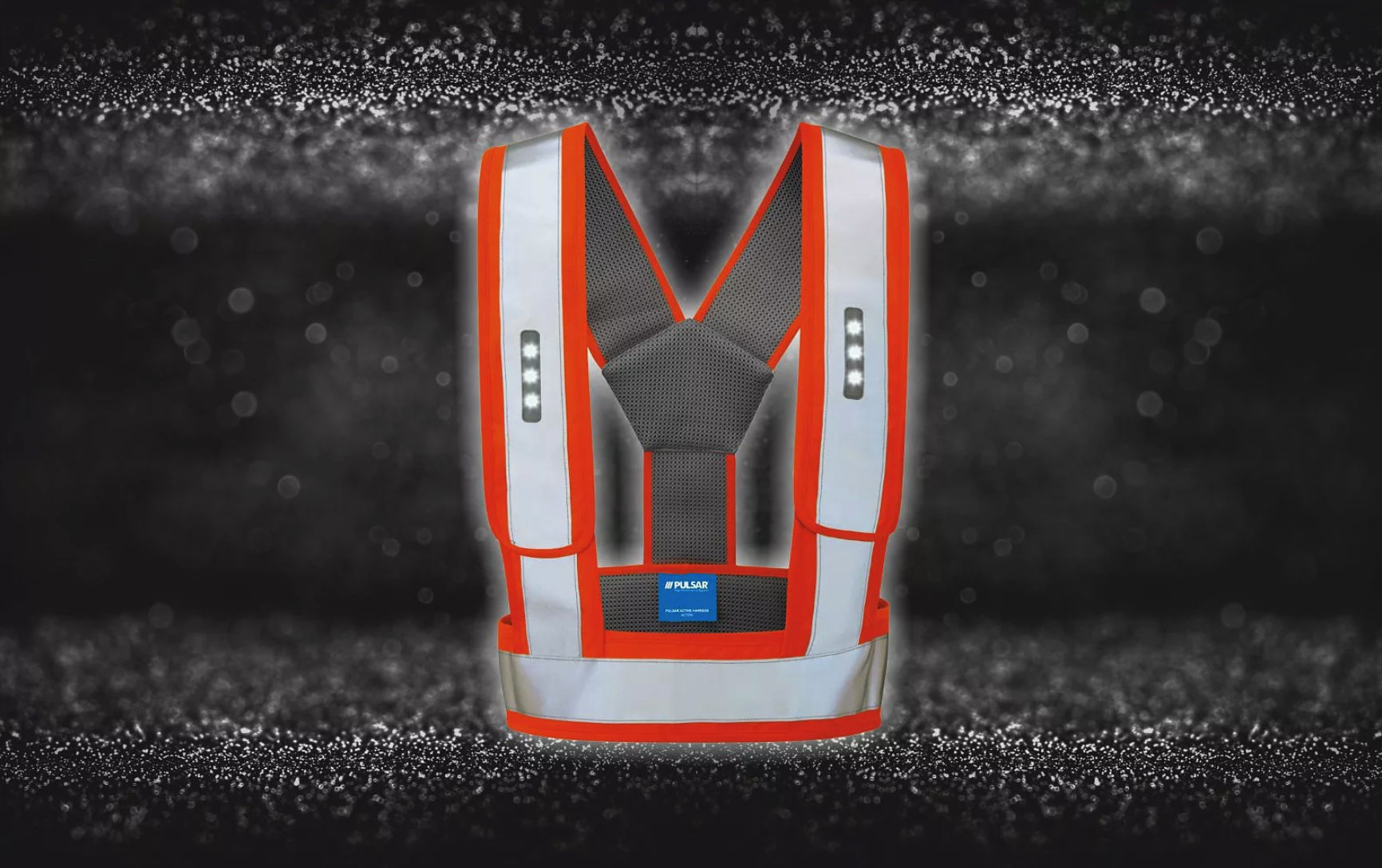 RED is very pleased to announce the exclusive launch of Active Safety Wear from Pulsar into the Recovery sector. With days becoming shorter, and weather conditions set to worsen, and at a time when keeping Recovery Operators safe at the roadside is a paramount priority, this development in protective clothing technology is welcome.
Bright LED modules have been integrated into the front and rear of a high vis harness, which can be switched between two flash patterns or constantly lit. If the harness is worn over the operator's standard compliant ISO EN 20471 PPE the wearer is now "actively" warning road users of their whereabouts, dramatically increasing the distance from which they can be seen at night or in poor visibility conditions.
Giving up to 20 hours of battery life from a single charge, the Active Harness is ideally suited for anyone working in variable light conditions.
Featuring: ICEid™
Each PULSAR® Harness includes an ICEid™ ICE Tag. An "In Case of Emergency" tag which contains a link to a person's secure and private emergency contact details and medical information which can be accessed by a first responder within seconds of any accident.
ACT350 | PULSAR® Active Harness with LED Technology
The Technology
A total of 11 LED lights to front and rear.
3 different light modes, Soft Flash (up to 20 hours battery life), Rapid Flash (up to 15 hours), Constant (up to 10 hours).
Tested to ensure no risk of epilepsy.
26-32 watts output (2600 lumens) per LED, the equivalent of a 150 watt light bulb.
Lithium-ion battery charges from flat in 5 hours (5000 full recharges).
Charged by mini USB lead (included).
ICEid ICE Tags included with each garment.
Harness
Reflective tape to shoulders and waist.
Velcro adjustable shoulders and waist to allow a comfortable and secure fit.
Velcro closure allows a quick release to prevent the risk of entanglement.
Lightweight with inbuilt padding for comfort and LED loom protection.
Integrated LED Active Technology.
PU polyester outer fabric.
Grey mesh "spacer" inner fabric.
Manufacturer RRP £75.00 +VAT;
RED Price £63.00 +VAT
NOW AVAILABLE TO ORDER
For more information on this range or the full range of Recovery equipment and clothing that RED offer, please call the team on 01608 223200, or visit their website at www.red-bhw.com
Front
Back