Description
Enabling vehicle movement even when transmission is locked. Developed to allow the BMW and Mercedes Benz vehicles listed to be moved even with the gearbox/transmission locked. The tool simply mounts between one of the rear wheels and the drive flange allowing the rear wheel to "freewheel". The tool combined with the action of the vehicles own differential will allow the vehicle to be recovered without the need for jacks etc. particularly useful when the transmission servo module fails preventing the transmission from being taken out of park.
Features
Applications Mercedes-Benz = W164 (GL Class), W204 (C Class), W212 (E Class), W221 (S Class), W251 (R Class) - PCD 112mm Black Bolts
Applications BMW = F01/F02 (7 Series), F10 (5 Series), F12/F13 (6 Series), F25 (X3), F30/F31/F32/F33/F34 (3 & 4 series) - PCD 120mm Silver Bolts
Max speed 3 MPH/5 KPH
Additional storage bag also available
SAFETY WARNING: the tool is only designed to allow the vehicle to be moved by pushing or slow winching it is not designed to allow the vehicle to be towed.
navigate_before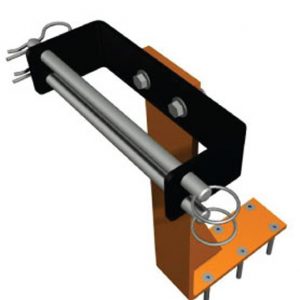 >

navigate_next