Description
Developed for all professionals, Propulstation™ jump start packs include a unique docking station which allows an automatic and optimal recharge of the booster whilst on-board a recovery vehicle, or fixed onto a workshop wall. The cleverly designed docking station means that the battery booster can be easily stored, and recharge itself automatically. As a result, its battery will always deliver 100% power ensuring successful starting every time it is used in addition it will vastly improve the booster battery life.
Features
Powerful jump packs designed to suit the needs of all types of recovery operations.
Robust docking station for on vehicle charging (DC), or an AC version suitable to be fixed on a workshop wall.
An LED system to indicate the voltage to select on the booster, limiting the risk of misuse whilst using a 12/24 booster. In the case of misuse any build up of gas will be evacuated. The LED also indicates if the booster is well connected to the station.
Powerful magnets to guide the booster into place in the docking station, ensures an optimal recharge of the booster and avoids movement whilst travelling in the vehicle.
Visible fuse without having to open the pack, with a spare fuse available on the side of the housing.
Charge indicator - so users can see the charge level.
Robust case comes with a lifetime guarantee.
Wide-opening, robust angled clamps with full insulation, and a light for easily operating at night.
Long flexible jump-leads.
Illuminated voltmeter to test the casualty vehicles alternator.
One way diode to avoid vehicle discharging the units battery.
Compatible with hybrid vehicles.
Correct use of a Propulstation™ booster pack cannot cause any damage to the electronics of a vehicle.
2 year warranty.
navigate_before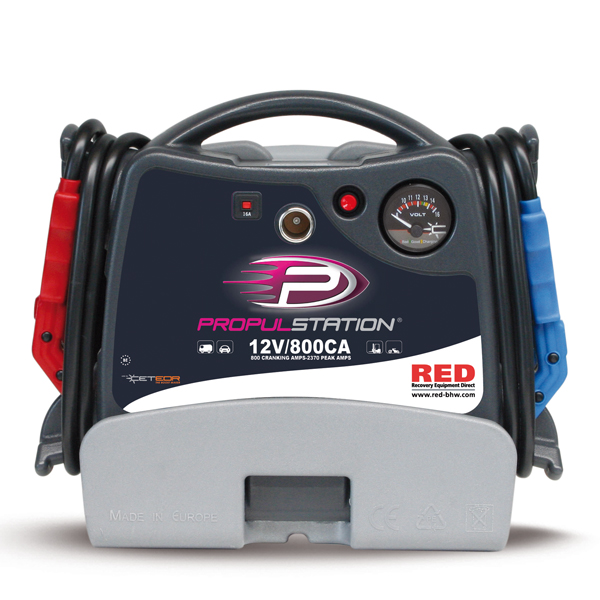 >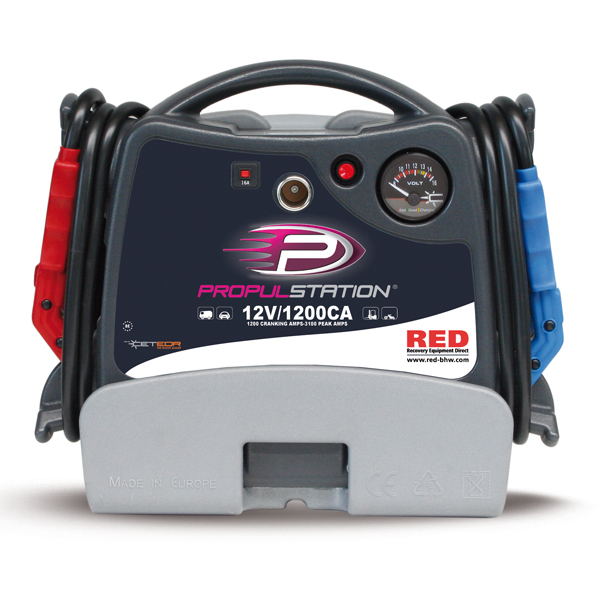 navigate_next