Emergency-plug, Safety Immobiliser for Plug-in EV's
£925.50
Choose a quantity
Description
The simple solution to immobilising any plug-in electric vehicle.
By placing the Emergency-plug in the charging socket of the casualty vehicle, the Emergency-plug will communicate with the vehicle's software by making the car think it is being charged. As a result of this, it will not be possible to operate the vehicle, or put the vehicle into motion.
Emergency-plug creates a safe environment around EV's for anyone working close by.
Features
The Emergency-plug is equipped with Type-1 & Type-2 plugs types to fit any plug-in hybrid or full EV.
The Emergency-plug is certified and safe to use, because you do not touch the high voltage circuit of the vehicle.
It conforms to UN ECE R100 standard that every plug-in EV complies to.
The Emergency-plug cannot be locked against removal. Normally when a charging plug is inserted, it will lock itself. The Emergency-plug cannot be locked and is therefore always removable even if the power is off.
The Emergency-plug has the possibility of firmware updates. Because technology moves quickly, the Emergency-plug has the possibility to update its software when there is a change in values in the automotive industry. Reading out for an annual inspection is also an option.
.
Using the Emergency-plug:
First activate the Emergency-plug by pushing the button on top, the plug now carries out a multi-coloured self-test and flashes green when ready. If the emergency plug has a red light or flashes please consult the manual and do not use the plug.
When the plug has conducted a positive self-test, open the charging point of the vehicle, to open charging port of a Tesla, simply push the button on top of the Emergency-plug. The Tesla port will not open if the car is still in drive mode. If you e not able to open the charging port use the red lever that comes with the Emergency-plug to pry open the charging port you don need to use a lot of force to do so.
Plug the Emergency-plug light in to the charging port of the car and push it firmly in, when the Emergency-plug flashes blue the vehicle is secured and can not be put into motion.
navigate_before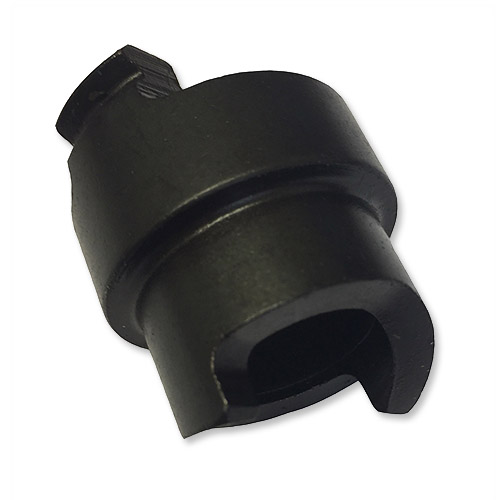 >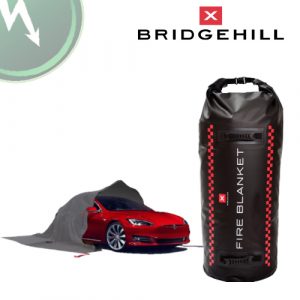 navigate_next